Project Summary
Marine vessels deliver 90 percent of all fuel and freight shipped into Alaska. Half of this cargo crosses Port of Alaska docks. And half of that cargo moves out of Anchorage by road, rail, air or barge to destinations across the state. Port of Alaska is vital state and national defense infrastructure. Unfortunately, its half-century old docks are corroding away and need to be replaced, or else they'll close in about 10 years … sooner if there's a big earthquake!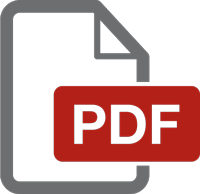 Port Modernization Facts – pdf
Port of Alaska's aging infrastructure has far exceeded its economic and design life, and the terminals are too small and shallow to efficiently handle most modern cargo container ships that are commonly used for West Coast and trans-Pacific shipping.
Cracked Pile

The Port of Alaska Modernization Program (PAMP) is not a port expansion project. It is a necessary reconstruction project that will:

Enable safe, reliable, and cost-effective Port operations
Improve resiliency to enable facilities to survive extreme seismic events and Cook Inlet's harsh marine environment with minimal operation disruption for at least 75 years
Update facilities to improve operational efficiency and sustainably accommodate modern shipping operations (e.g., support larger, deeper draft vessels, etc.)
Optimize facilities to accommodate changing statewide economic and market needs (e.g., petroleum product shipments are increasing significantly faster than general cargo growth due to Flint Hills refinery closure in 2014)
Optimize project scope, schedule, and budget to deliver practical, timely, and cost effective port modernization program

The project is anticipated to last seven years and will utilize Alaska firms and employ approximately 300 Alaskan workers during the peak construction phases
Construction will be phased/managed to enable continuous port and tenant operations
Construction on the cargo terminals will not commence until the project is fully funded in order to minimize costs and potential disruption to port and tenant operations.
Port Project Funding
The Municipality of Anchorage has asked State officials to support a $298 million statewide general obligation bond referendum or other funding mechanism to help replace main cargo terminals. All remaining project funds are either in hand or will come from other sources, including Port revenues. The overwhelming majority of Port revenue derives from inbound shipping. Consequently most potential alternatives to State funding would ultimately be paid for by State residents, either in the form of taxes or cargo tariffs that would likely average about $1,000 per Southcentral/Railbelt household – a few cents at a time added to the cost of every gallon of milk, tank of gasoline, and every other commodity shipped through the Port.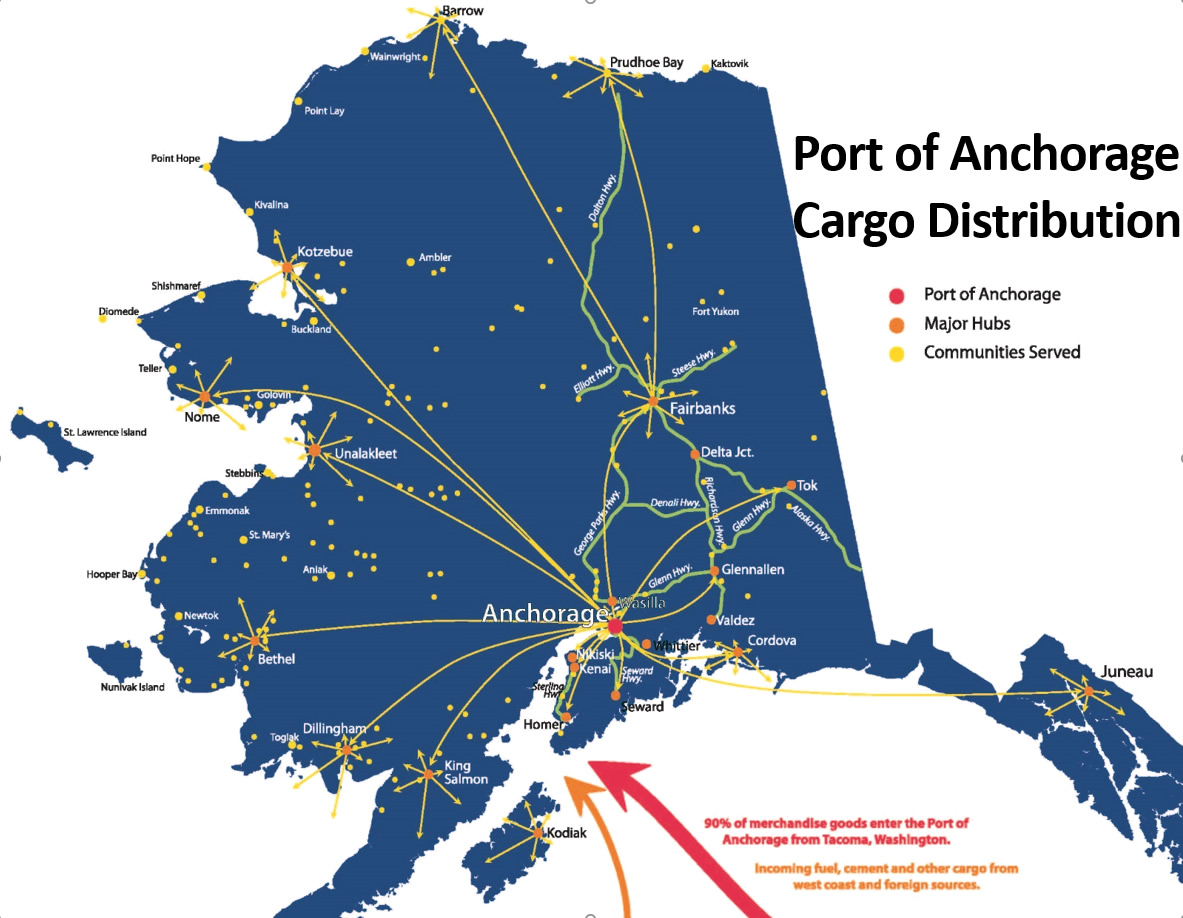 Source: Alaska's Lifeline: Cargo Distribution Patterns from the Port of Anchorage to Southcentral, Northern, Western and Southeast Alaska, Published Feb. 2011. By: University of Alaska Anchorage College of Business and Public Policy Dept. of Logistics and Port of Anchorage, Municipality of Anchorage.
Project Benefits
Increased throughput capacity and operational efficiencies
New ship-to-shore cranes will allow for larger container vessels
Greater seismic resilience, and improved post seismic event operational capability
75 year design life to reduce current maintenance requirements
Legislative Reports
4th Quarter 2018
3rd Quarter 2015
2nd Quarter 2015