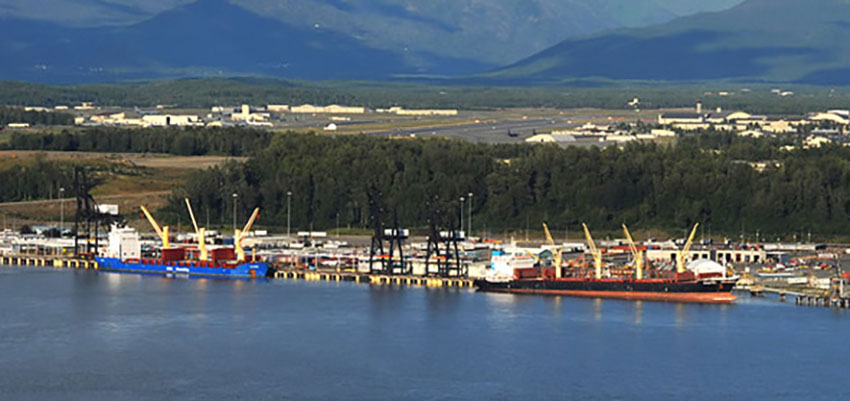 Vision: To provide a modern, safe and efficient Port which stimulates economic development and the movement of goods into and out of Alaska.
Mission: To expand and maintain existing property, facilities and equipment to meet growth in established marine trade, to encourage natural resource exports, and to create employment opportunities by attracting new industry and new cargo movement.
To support and assist increases in cargo movement that will aid and stimulate domestic and international business activities throughout the Railbelt and other areas of the State serviced by the Port.