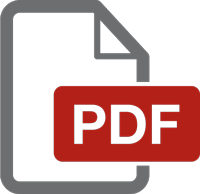 Industry Outreach Questions and Answers 08/10/2016 - pdf
Q1: If interviews are conducted, how will the interviews be scored?
A1: Interview scores will be included within the technical score.
Q2: Will the owner put out a separate RFP for inspection and testing?
A2: No, we anticipate that third-party inspection and testing will be required to be provided by the progressive design build (PD/B) contractor.
Q3: At which stage in the project do you expect to have permits in hand?
A3: Permits are ideally in hand at 30% design. Due to the nature of permitting, we are unsure of when all permits will be in hand.
Q4: Who will be on the selection committee?
A4: The selection committee is expected to consist of seven members. Selection committee membership is confidential until after contract award.
Q5: Will a third party estimator be provided under the project management consultant (PMC)?
A5: No, the estimating will be contracted separately. The PMC will provide an owner's estimate separate from the third party estimator's estimate.
Q6: How can questions and comments be submitted?
A6: Prior to RFP release, questions and comments can be submitted to:
Todd Cowles, P.E., Port Engineer / APMP PM
cowlestc@muni.org
In addition, questions/comments can be submitted through the MOA Purchasing Department Website. Please look for the North Extension Stabilization Step 1 Industry Outreach tab under the Construction Bids (ITBs) Section of the Current Bidding Opportunities page.
Q7: Will there be additional geotechnical investigations on the NES fill material?
A7: It is anticipated that the PD/B contractor will perform additional geotechnical investigations as a part of their design.
Q8: Permitting agencies typically require permitting of the entire project. Are you confident you will obtain permits for Phase 1 only?
A8: Yes, the project has partnered with the U.S. Army Corps of Engineers to develop a permitting strategy.
Q9: Will the PD/B contractor be involved in the permitting?
A9: The PD/B contractor will be involved to the extent of integrating design alignment and details with sedimentation modelling results and the permit project description. There may be some iterative design analysis required to finalize the permitting process.
Q10: How will the acoustic investigations performed during the test pile program be used in the future?
A10: The results of the test pile program will be available to the public after finalization and will be provided in the RFP.
Q11: Can you provide a PMC team roster?
A11: PMC team members present at the Aug. 4 outreach meeting were:
Lon Elledge, APMP PMC PM (CH2M)
Jeff Bool, APMP CM (CH2M)
Sarah Rygh, APMP Admin Mngr (CH2M)
George Newman, APMP Design & Planning Mngr (CH2M)
Bud Alto, NES Step 1 Task Lead (CH2M)
Paul Witt, APMP Procurement Mngr (HDR)
Kevin Doyle, APMP Environmental & Permitting Mngr (HDR)
A project organizational chart will be published in the RFP.
Q12: Please clarify concept excavation and dredging quantities.
A12: Concept excavation and dredging quantities are based on the concept alignment with material excavated above Mean Low Low Water (MLLW) and dredged below MLLW. Contractors final execution plan will determine quantities and methods.
Q13: Concerning the future RFP, given it is similar to a CMGC, will it require a bid bond, and if so, what dollar amount? Or, will bonding come later with the GMP?
A13: A bid bond will not be required. However, MOA will require that the Step 1 proposal include proof of performance and payment bonding capability. A performance and payment bond will be required before the GMP construction services option is executed.