When the Port of Anchorage (POA) initiated its Test Pile Program earlier this year, careful attention was paid to potential noise impacts. Long- and short-term noise monitors collected data at locations in Government Hill and Joint Base Elmendorf-Richardson's Cherry Hill residential area. The monitoring equipment captured baseline noise levels, and compared this to noise generated by the vibratory, diesel, and impact hammers used to drive the 10 48-inch steel pipe indicator piles. Weather data, a potential influence on data recording, was also collected.
The POA also heard community concerns about ground-borne vibrations caused by the pile driving and initiated a vibration monitoring program in conjunction with the noise-monitoring effort. Both in-air and ground-borne data was analyzed carefully following completion of the pile driving effort.
The monitoring team found that noise levels during construction were below the Municipality of Anchorage's code limit, with vibratory pile driving having the least noise impact. Ground-borne vibrations were also found to be below detectable levels. The feeling of vibration may have been the result of low-frequency noise rattling structures/windows, which can mimic some of the characteristics of ground-borne vibration. Complete study results have been posted on the POA's website: Anchorage Port Modernization Program In-Air Noise and Ground-borne Vibration Analysis Monitoring Report.
POA representatives will present the results of the Test Pile Program Noise monitoring program to at the September 15, 2016 Government Hill Community Council meeting. We hope to see you there!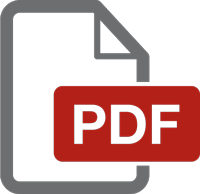 View Full Report – pdf